NYFW Cocktails & Crochet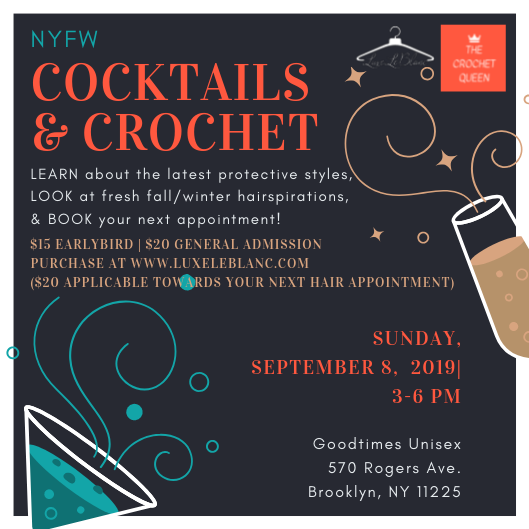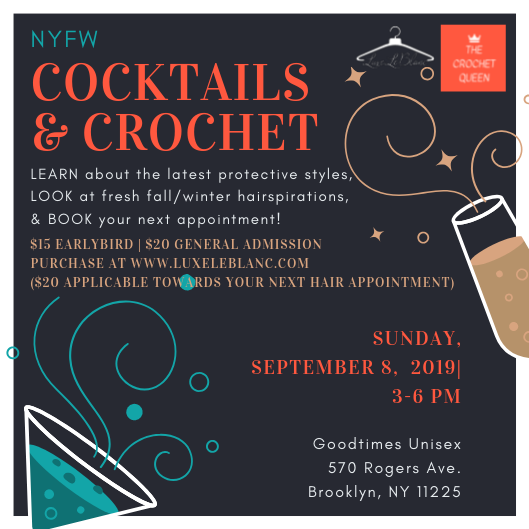 NYFW Cocktails & Crochet
What's a stunning outfit without the matching hair? It's NYFW and the season's changing. While you're planning your fall wardrobe, allow me, Kathleen the Crochet Queen to show you the latest in protective styling using crochet. You won't even be able to detect it!
Yes, you've probably seen a dozen YouTube videos, tried it, loved it, hated it, struggled with it, whatever… Leave it up to me! I've got you. Come through with your crew. Sip some bubbly and enjoy the presentation. Ask questions, learn about your next style and book it!
Your ticket takes $20 off your next appointment. Must book by September 10th, 2019. Applicable to all September appointments.
It's going to be awesome. Can't wait to see you.
xo,
Kathleen the Crochet Queen