When I'm in a midi dress, Kim K. has nothing on me! LOL. I'm being silly but honestly, I love a good midi. I was on my way to the Wendy Williams show (TV pics below) and had an olive fringe skirt to wear but couldn't find a #LuxeApproved top in time so I ran into a nearby boutique and found this baby. [Side note: the "eye candy of the day" was wearing the same fringe skirt in beige! I could've totally won the diva fan but I don't regret wearing this dress.]
At first sight, it looked like a plain dress on the hanger but once I turned it around and saw the plunging back and full length adjustable zipper, I knew I had to try it on. Sure enough it was a winner! Even without any accessories this dress stands on its own. Love it!
Shop Fall Midi
I really do try my best to shop only at stores that have an online presence so that you, my readers, can purchase them for yourselves straight from my post but sometimes the boutiques don't have a website, so here are some very similar ones that I've found for you.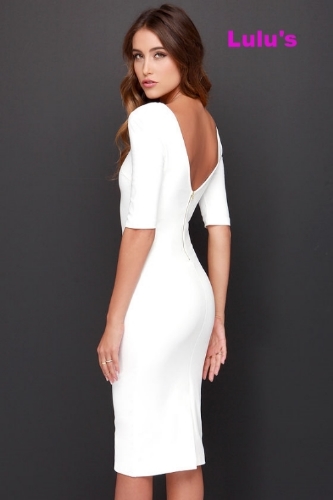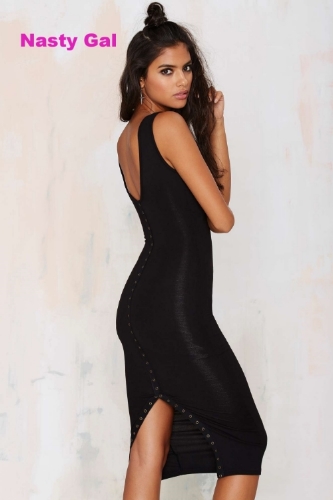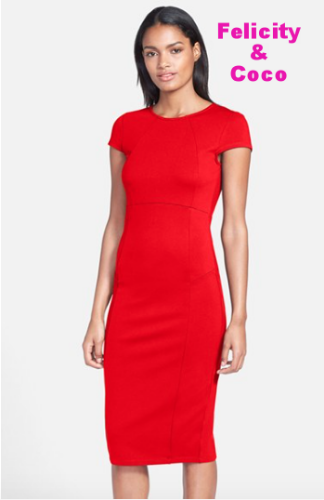 Can you tell I was having a good time? Click any picture to see the full clip.